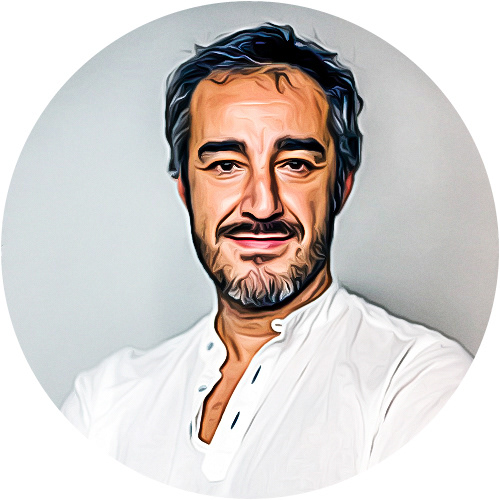 As an award-winning Creative Director I bring 13 years of experience and 20 years as a filmmaker. 
Being a 100% bilingual senior manager I have worked in London (UK), Toronto, NYC and Sydney, Australia, for the past two decades. I have worked on hundreds of projects for some of the world's leading agencies and brands - film, digital and experiential, with several awards under my belt. 
In the past couple of years I have also specialized on activation and outdoors experiential for Lumency, Canada's top experiential agency, as their creative director. 
I am an expert on many fields, from design to social to video to 360 and AR/VR projects, having a degree in Computer Science and an MA in Film by Columbia University in the City of New York, an Ivy League institution, as well as having started as a Flash animator, designer and producer for the BBC in 2000 and moving up all the way to senior management positions from 2008, managing large in-house teams of creatives, designers, illustrators, editors, motion graphic artists and producers from 10 to 45 people-strong at TBWA, BBDO, WPP's SJR and Lumency.
As a filmmaker I have shot in over 40 countries

around the world and visited 75.
As a Creative Director

, some clients include amongst many others:


Google / Toyota / Tokyo 2020 / Absolut / Heineken / Virgin / Spotify / Microsoft / UBS / Coca Cola / Sony / Ford / Yahoo /  Disney / Pernod Ricard / Glenlivet / EE / Nissan / Phillips / Formula1 / Jacob's Creek / the European Union / Aurora / TUI / Royal Mail / Avis / Edelman / Chick-fil-A / Interac / Amgen.





Some agencies, production companies and TV networks

I have worked for in the last 20 years:


TBWA / BBDO / Proximity / Tequila / DDB Tribal / WPP SJR / Red Bee Media / Across the Pond / Google / Poke / Publicis / Maverick / BMB / BBC / NHK Japan / TV3 / Lumency / Makers / Malt Films / Quill London / New Moon / Contented Brothers / Projection Artworks

.
With permanent Settled Status in the UK, permanent resident status in Canada and being an EU national I have the right to live and work in 29 countries (Canada, the EU and the UK).